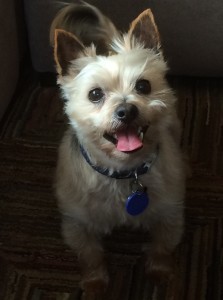 Wendy's philosophy is to offer force-free, consistent, reward-based training communication to help your canine or feline companion understand what you want. She also helps you learn more about your animal companion's body language to nurture your relationship. Using a combination of interview and direct observation techniques in your home, Wendy will help you become your companion animal's best friend.
Prior to initial visit: We will discuss your goals, and you will complete the Behavior Consultation history form
Initial visit: 90 minutes
Review the behavior history form, discuss educational handouts and observe in-home behavior
Set goals and develop a behavior adjustment and training plan to support your dog or cat's success.
Discuss how a customized training schedule would benefit your goals.
Focus on positive methods and tools that will help the learning process, and practice new skills
Following the initial visit: you will receive a detailed report with the behavior modification and training guidelines.